Credit Cards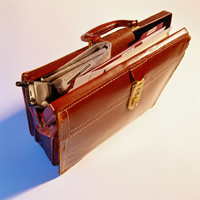 Maximize Business Advantage Everywhere Your Company Goes!
Our Business Advantage cards same you time, money, and make it easy to keep track of expenses. As with any Visa or MasterCard, the Business Advantage card means worldwide acceptance.
Business Advantage is a financial and cash management tool. It can be used to pay for everything from office supplies to airline tickets, hotel stays, car rentals, and much more. If you choose the Visa card option, you will earn points toward valuable Visa extras rewards while shopping, dining, traveling, or entertaining for your business.
Detailed monthly, quarterly, or annual management information system reports let you consolidate your spending according to the merchants you use. This lets you negotiate more favorable travel and entertainment rates from hotels and car rental companies, track all business-related expenses and simplify your tax preparation.
Business Advantage MasterCard and Visa Benefits
Revolving Balance Option
Low Variable Annual Percentage Rate
Automatic Payment/Web Pay Options
Visa Business Card
– No Annual Fee Option
– Earn Visa Extras Rewards
– No Grace Period Option
MasterCard Business Card
– Minimal Annual Fees
Payment Options (Consolidate/Individual Pay)
Individualized Cards and Spending Limits
Auto Rental Insurance*
Pay Options
Consolidated Pay
Individual Pay

Business writes one check to pay account regardless of the number of cardholders
All accounts roll to umbrella account at end of month
All cards have different account numbers and credit lines
Business receives one statement
Transactions broken down by cardholder

Business or the employee of the business writes a separate check
All account numbers are tied together through same numbering scheme
All cards have different account numbers and credit lines
Statements issued for each cardholder
Transactions broken down by cardholder
* INSURANCE NOTE: Insurance products are:• Not insured by the FDIC
• Not a deposit
• Not insured or guaranteed by the bank
• Subject to the loss of principal
• Not insured or guaranteed by any government agency